Christmas California Cliff Notes
Hi it's me again.  I'm still here.  Apparently.
Here in body but not in spirit.  And wow.  It's already March tomorrow + I'm writing about Christmas.  The past two-three months I've literally had no sleep.  Clementine + Langdon have had virus after virus.  And Clementine has decided to throw a major sleep strike.  With lots of bloody murder screaming, scratching + kicking multiple times at night.  I am a shell of a person.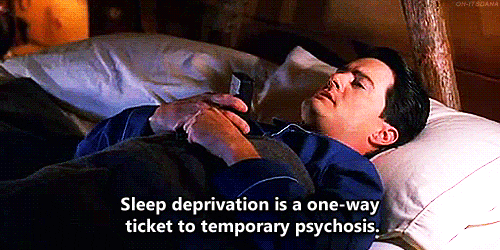 But hooray Clementine has only woken once a night recently so I am quickly going to squeeze out an abbreviated post before she wakes.  Somehow.  Stay with me people.
Do you want to know how Christmas went at my family's house in Southern California?  One picture:
That sums it up.  It was great but the kids were overstimulated + it was a long, crazy day.  As you can see Clem + I never made it out of our pajamas.  And she's eating Wheat Thins.  REALITY, PEOPLE.
The day after Christmas Jeff, the kids + I headed to our annual visit to the desert.  Some highlights.
Must visit The Living Desert Zoo + Gardens in Palm Desert.  Kudu at the watering hole with giraffes in the background.
Somebody loving his sister too much.  LOL.
Brushing goats.  These are the most well groomed goats in North America.
These rascals (Jeff included) keep me on my toes + utterly exhaust me.
This hyena was crunching through a large bone like it was a Triscuit.
Langdon biting the drum like he was a hyena + Clem really getting into the rhythm.  You go, girl.  Feel it.
Appears that this lady has a complete distaste for churros like they were snozzcumbers, but she snarfed that thing down.
Another must in the desert is the Children's Discovery Museum of the Desert.
Are these organic, gluten-free, nut free, dairy free, Whole 30 approved?????
So many interactive stations to excite little minds.
The special exhibit was Fairy Tales.  It was small but sweet + very thoughtfully done.  Omigod too cute.
Sweep, Cinderella, sweep.
In Palm Desert we also spent a lot of time poolside.  Poolside in December!  It was glorious!
Ok, moving on!  No time to waste!  After three nights in Palm Desert we drove on to Joshua Tree!  Here's Maui at the Cholla Cactus Gardens.
This picture was taken after I cleaned up Clem who threw up all over herself + her carseat .  Man, kids are SO FUN!
Joshua Tree Farmer's Market:
Barker Dam trail:
Cranky pants faces at Keys View:
New Years Day!  If you have little ones Cap Rock Nature Trail is the BEST hike to do.  It's super short + perfect for meandering + taking your sweet time without having to worry about little legs starting to get tired + little voices starting to get really high pitched + whiny.
Langdon had a moment where he sat on a rock, was still + quiet, which is SO unusual.  It was as if he was listening to the wind.  I've never seen such a wave of zen pass over a small person like that before.  It was magical.
A trip to Joshua Tree is not complete without honoring Gram Parsons.
The last morning in Joshua Tree.  This was taken in front of our rental house.  The sky was a vision.
And you can't leave town without popping into Coyote Corner.
Ok lots of other awesome stuff happened in Los Angeles but I've got to wrap this up.  Jeff left, then a few days later we were also on our way back to Vancouver.
This picture was taken before Clementine flipped her entire lunch box all over the airport floor.
Oh + this photo.  It had been a hard visit, no sleep, getting kids to the airport + feeling deflated + strung out.  At TSA one of the officers gave Langdon a special sticker.  He leaned down, looked him in the eyes + said, "You have to always look after your mama + your sister.  You gotta always love + take care of them.  You hear me?  You'll do that for me, right?".  I ALMOST BROKE DOWN + CRIED RIGHT THERE.  This man must have seen the exhaustion emanating from me.  I love small, kind gestures that can truly change an awful, difficult situation + bring happiness + hope.
This boy.  I love my boy something fierce.
He was so happy to be back in Vancouver.  It's always good for this little guy to be home.
Annnnnnd then the next day Clem was sick.  AGAIN.
So began my life 0f dark days + weeks of crying, screeching, sleepless madness.
Well!  I did it!  I made it through an entire post!  Clem only woke once during this process AND SHE PUT HERSELF BACK TO SLEEP!!!!!  Has she FINALLY TURNED A CORNER!!???  OH PLEASE SAY YES!!!!!!
I'm feeling extremely optimistic + cocky now!  I may just shell out another post about what we've been up to this winter in Vancouver VERY SOON!!!  WOOOT!  STAY TUNED!