Oh, Toronto
Hey guys the trip to Toronto was INSANE.  It's been a month since we've returned from our Christmas trip to Toronto.  It has taken me that long to recover from that trip.  Like I said…it WAS INSANE.
First off.  Woke up at 4:00am to leave for our flight.  JEFF MADE US LATE + THUS, WE MISSED OUR FLIGHT.  We had to turn around, drive back home only to return to the airport for a 5:30pm flight.  It truly baffles me how a person that is sick (me) can pack for three people, in addition to Christmas gifts + stocking stuffers.  Yet, one person who only has himself to manage, is still capable of running late.  Oh yeah, I'm totally still mad about it.  This is how we felt:
PAINFUL.
We arrived exhausted, Langdon was such a trouper.
We didn't arrive to our destination until well past 2am.  INSANE.
The next day we reunited with family for dinner at grandma + grandpa's house.  Clem ADORES her cousin Ambur, who is her best playmate.
And the kids love grandma + grandpa's house because they are artists, so there's always freedom for Lang + Clem to create when they're in the studio!
The next morning at the hotel, the kitchens had just closed for breakfast.  I begged them for "a ton of bacon + potatoes".  BOY DID THEY DELIVER!  We were so grateful to the chef + staff!  Clem was especially pleased!
Christmas eve dinner was at Auntie Daphne's dreamy manor in Toronto!  New friends, so much fun!  And wine!  And mixed drinks!  CHEERS!!!!
What did I tell you?  Clem is enchanted with Ambur.
And Langdon is enchanted with Christmas presents!
I don't have many pictures of Christmas Day because tbh I was really hungover.  HAHA!
The day after Christmas we wandered around famous Kensington Market in Toronto.  It's super boho, has some of the best vintage shopping I've ever seen + a really indie, artsy vibe.  I wish we had something similar to Kensington Market in Vancouver.  Hey, Vancouver, why are you so sterile?
Yes, Langdon is hugging a ginormous pinecone.  He found it on the sidewalk + cuddled it like it was his new best friend.
Here's my little man in the window of Torteria San Cosme.
The kids + Uncle Benj were camping out in the corner of the restaurant trying to stay warm.  Too cute.
The next couple days I have no photographic documentation.  We stayed in Orillia, which is a two hour drive north of Toronto.  Actually, wait no.  I do have documentation.  Here's actual footage of me for the two days of that trip.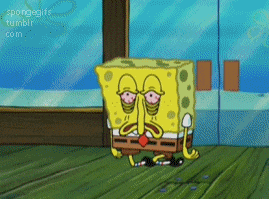 Clem is a horrible traveler.  The missed flight, time change, late nights, long drives, moves from one house to another, all the new faces, etc.  She constantly woke up crying + slept horribly due to exhuastion.  Funny, ain't it?  Just when you think kids will sleep soundly because they're so dog tired, they do the absolute opposite.  NOT SLEEP AT ALL.  WTH.
AND to add insult to injury, she was sick.  MISERY.  SADNESS.  WOE.  DESPAIR.  ANGUISH.  DESPONDENCY.
Nothing could make this girl happy.  Perpetual tears.  I couldn't step away from her without a torrent of bursting emotions.  Constantly cradling her, carrying her.  I was going insane.  At times, nausea + dizziness would overtake me due to the sleep deprivation.  I got so little sleep it felt like I was back in the early postpartum days with a newborn baby.  I could hardly hold a conversation.
I powered through + needed to see more of Toronto.  Langdon was taking it all in at Yonge Dundas Square in downtown.
Kind of like Canada's Time Square.  I love downtown Toronto!  Such a vibrancy!  A city with a real pulse!  I wish I had more time to explore downtown, it's so alive!
Oh + did you think I made it to midnight on New Year's Eve?  PLEASE!!!  Yeah right!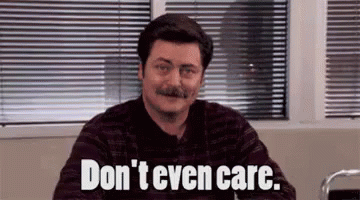 BUT WAIT.  New Year's Day was super special.  We had a lovely lunch at Grandpa + Grandma's house.  And afterwards, spent the afternoon with Grandma at the farm, which is very dear to her.  I mean, look at this gorgeous barn?  The gorgeous afternoon light?!  I can't even!!!!
After feeding the chickens, it was time to groom Domino, Grandma's horse.
Even little Clem did a great job!
Ok, now get this.  Lang has always rejected riding ponies at Griffith Park or at Underwood Farm when we visit California.  It's totally safe, the ponies are harnessed to a big wheel, etc.  But….ride English saddle for the first time on a much bigger horse????  NOOOO PROBLEM.  ZERO HESITATION.  LOVED IT.
This kid never ceases to surprise me.  I'm sure it has a lot to do with his Grandma by his side + his trust that she would keep him safe.  What a great way to start the new year!!!
Don't relax yet, dear readers.  Downwards we go again.  And this time Jeff + Langdon were hit with norovirus!  Leper colony.  I washed my hands so frequently with scalding hot water, that they became raw.
We were so, so, so lucky to have been staying at Aunt Daphne's manor.  We had a whole floor to ourselves!  Jeff + Langdon were sequestered in their own sick room.  We had access to a washer/dryer, bathroom + additional rooms to escape the Black Plague.
Because of the norovirus, we were required to stay in Toronto longer + change our flights back to Vancouver.  It was actually a blessing for me.  For the first time I was able to have real one on one time with Clementine!  We went for coffee, window shopped…
She was in better spirits, we stayed in one location for that second week + thus, her smile returned!
On the first day of Jeff + Langdon's recovery we took a drive to Kew Balmy Beach on Lake Ontario.
Langdon still wasn't strong enough that day, plus it was hella cold.  Lots more crying + big feelings.  Man, kids are a kick in the pants.

We promised the little mongrels ice cream after the beach + oh my lord they were closed for the holidays.  Crafty parents that we are, Jeff purchased ice cream bars from the hippie market next door + we ate it on the ice cream store's front bench.  TAKE THAT!
The beach neighborhood is so cute + reminds me a little of Abbott Kinney in Venice.  Obviously not as groovy, surfy or hip.  But lots of character + individuality.
But wouldn't you know it, as we were driving back to The Manor police vehicles screamed by us, barricades were raised.  A block away from us this was happening:
Dude.  Toronto is cray.
After the beach we headed to Pancer's Deli for a real Jewish deli experience!
Jewish delis in Vancouver are a huge disappointment.  The entire time I was in Toronto my main goal was to eat at a deli before we went home.  The experience was everything I dreamed about + more!
I felt like I was back in Los Angeles!  The food was fantastic, people were friendly – the waitress gave me a hug before I left!  So warm!
The next day we flew back to Vancouver.  We had plus seats which was a vast difference to the flight into Toronto!  There was much more room, snacks + beverages.  It was so much easier to wrangle this little pixie:
The icing on the cake to the end of this hellride of a trip was when we were in the taxi ride back to the house, Clem barfed buckets all over herself + the taxi.  Luckily, the taxi driver was a father of young children himself.  And luckily for him we are costumers so we come prepared.  We had paper towels, baby wipes, antibacterial wipes + extra large ziplocs.  When you're a parent + you've finally let your guard down + begin to relax…NOPE!!!  WRONG!  THINK AGAIN!!!
Although it was one of the hardest trips I have EVER taken, I completely fell in love with Toronto.  I wish I had more time to explore + enjoy.  It's such an exciting, dynamic + diverse city!  Vancouver is so tame, so expensive to live in + is so homogenized.  There isn't room for growth, nor is it encouraged.  Young creatives move out of Vancouver because they can't afford to live there.  And that creates a very stale environment in my opinion.  I would move my family to Toronto if the film industry wasn't so busy in Vancouver.  But anyways, we are already trying to plan a way to return to Toronto in 2020, so I hope to make that happen!  Toronto, you captured my heart!  Thank you for being an original!