Airplanes, Wagon Rides + Croup in California
So far the majority of my visit to California has been a hellride.
I'll explain + then I'll get to the other parts.  The fun parts that don't involve small children with nasty viral infections.  Langdon caught croup + shared it with his sister.  AGAIN.  I swear these kids get croup every month.  I did everything I could!  Washed hands OCD style, essential oils, used antibacterial wipes on the airplane!  SOB!!!!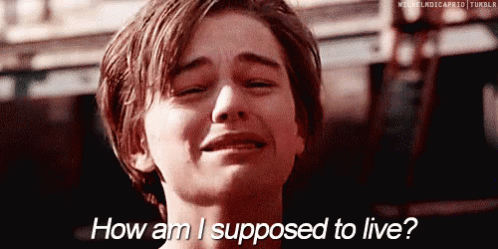 We've been cooped indoors at my mom's house + this is the view I have seen for the past 6 days.  This:
And THIS:
It's been a slice.  NOT!!!!!  I'm an empty shell of a person.
Fast forward to happier times.  The flight to LA went really well!  The kids read comic books while waiting to board.
I was nervous about the flight to LA because now that Clementine is walking she wants to always be on the move.  I thought I was going to be one of those moms walking the baby up + down the aisle.  Up + down.  Uuuuuup + doooown.  But the dollar store stickers kept her occupied for a good amount of time!
Langdon only gets to play games on my ipad on flights.  So he is ZERO problems.  Hallelujah.
Mini post it notes + colored pencils – also a hit.
At the tail end of the flight we were able to see the horrible California fires from the windows.
I have so much admiration for all the firefighters working endlessly to stop these fires that are still raging!
The loss of homes, lives + acres of land has been absolutely tragic!!!!
Clementine was unsure of what she was looking at.
My sister picked us up from the airport, we changed into summer clothes + spent the afternoon outside in my mom's magical backyard.  I mean, look at this sparkly baby in the twinkling California sunshine!  No more rain boots + down coats for us!
Now that's what I call heaven.
Oh wait, a Trader Joe's less than a mile from your house?  I would also categorize that in the heavenly department.
Our annual hike to Rancho Sierra Vista/Satwiwa in Newbury Park.  The kids looked like space aliens observing the dusty, dry environment.  Oh Pacific Northwest kids…
Clementine did really well on the uneven, slippery gravel trail!
The next day the winds picked up + we watched the red sunset from the fires.
The red from the sun reflected on Langdon's face.  Why are my children so weird?
Pure joy.
And then…the big event…..Isabella's 1st birthday at Underwood Farms!  We almost didn't make it because that's when Langdon started getting sick.  But we made it!  Here's Langdon yelling at me to hurry up + get on the wagon ride.
And here's Langdon yelling at me to get him more lemonade.  BOSSY.  I helped set up Ashley's farm theme table.
No, Clementine those are not your gifts.
Baby Laura Ingalls.
Langdon gulping down more lemonade.  The birthday girl was being snuggled by her daddy in the background.
We missed the birthday cake + birthday song.  The kids were deteriorating.  And quickly.  I had to high tail it out of there.
And it was all downhill from there.
Japanese Liza Minnelli (my mom) + my sweet funny niece that I'm so lucky to see everyday!
We managed an outing because I thought Langdon was feeling better…little did I know Clementine had caught the bug too.  Germy children hacking away spreading their microscopic germs all over everything.  Sorry general public.
Look at this little munchkin!  Standing by herself!  Can you even????!!!!
Clem roaring because of the lions on the fountain.  LOL.
I title this next photo MISERY.
But look at Langdon's hair!  Those highlights are the envy of Hollywood starlets everywhere!  Do you like our tacky faux European shopping complex?  SO SOUTHERN CALIFORNIA.
Anyways, croup is awful.  Constant coughing, fever, snotty nose – which all gets worse at night.  Tears, screaming, crying, the neediness.  OH THE NEEDINESS.  Clementine wouldn't let me put her down or walk away from her without losing her ever loving mind.  I eventually took her to a walk in clinic + he gave us a prescription for steroids which finally gave us a little bit of relief.  Today is the first day both of the kids have felt better.  And I am so grateful for that.  Okay I'm off to bed at 8:40pm because this week put me through the ringer + spit me out.  Christmas is just around the corner!!!!  Is everyone excited???!!!!