Vancouver You're A-Ok
It's been almost 5 years that I've been living in Vancouver + I'm finally acclimatizing….a little.
Since Trumpageddon began, I've been getting more emails from people all over the world who are curious about living in Canada.  I love getting emails from people!!!!  Keep 'em coming!
HOLLA AT YO GURL!!!!
Where do I begin???  First off, this is my opinion only + please take it with a grain of salt.
When I first met Jeff I had a romanticized buffalo plaid-poutine idealistic view of Canada.  Reality reared it's ugly head +  I was alone, in the dark with two small children, all my family + friends in sunny Los Angeles. With the film industry booming, there was no option but to stay in gloomy, rainy Vancouver, THINGS GOT BLEAK, Y'ALL.  I began to detest Vancouver.  With the fire of a thousand suns.  Or, lack of sun haha.  It was a habit that was hard to kick.  It's easy to hate Vancouver when you come from California.  And easy to let everyone know within ears reach how much I abhorred it.  I'll sum it up with one video.  A friend sent it to me + asked, "Is this you?".  Yes.  Why yes it is.
I can watch that video over + over again!  HAR HAR!  But hey, you know what?  After five years I've finally come to accept Vancouver.  You want to hear some of my secrets???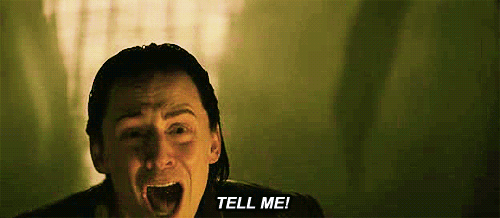 My huge mistake was:  I was constantly searching + wishing for things that Vancouver lacks.  Growing up in Los Angeles I was heavily raised on art, culture + music.  I'm going to be honest with you + I'll get a lot of hate mail for it, but Vancouver is greatly lacking in the culture department + is unbearably boooooooring.  Unless you're an avid hiker/snowboarder/mountain biker.  Hate mail, come at me!
The absolute #1 best museum by far + wide is the Museum of Anthropology.  We have a membership + visit as much as possible.  It is truly a gem + gives me a huge appreciation for the Pacific Northwest First Nations, their history + stories.
The rest of the museums are really awkward + sad + their exhibits are usually a disappointment.  And their "cultural events"?!  Don't get me started!  SNOOZE FEST!!!  But we keep going because it's still culture + I'll grasp whatever straws that I can whenever I can.
That's me.  Everyday in Vancouver.
Also, I was constantly searching for "my tribe".  That's a term a lot of people + moms use these days.  I thought I would magically find people that instantly understood me.  Well, it would be kind of random to find another Japanese American Valley Girl who grew up in the surf/skate/hardcore/Morrissey culture.  That would actually be really freaky.  I think this made me feel immensely lonely.  I read this article from goop – I know, goop can be really obnoxious – but it helped me out a ton.  It's titled "Finding Your People – and Why They Might Surprise You".  Click here.  I think the whole "finding your tribe" thing really puts a lot of pressure on the making new friends thing.  Ignore this trendy term.  I have a very small collection of dear friends that I value a ton.  I treasure quality over quantity + I am now very happy with that.
So……long story short, what has eased my disdain for Vancouver is embracing what it DOES have to offer.  IT'S NATURAL BEAUTY.  There is no other city that is surrounded by so much natural beauty than Vancouver.  But the rain.  The rain, you say.  Well, heck.  You can't fight it.  You just have to get outside + tell it to go to hell + then get over it + enjoy it!
As Alfred Wainwright said, "There's no such thing as bad weather, only unsuitable clothing.".  And by golly, he is correct.  Once we had the proper gear + got into a routine of getting dressed in the morning it all became a cinch.  If you're wondering – when it's really cold this is how we do:  Base Layer, Fleece Layer, Down Layer + last, a Waterproof/Windproof Layer.  At first there were a lot of tears.  It was like desperately wrestling greased pigs into 4 layers of clothing.  Times two.  HELL.  It would also bring ME to tears + I would curse the Pacific Northwest, shaking my fist at the sky.  There's also a book called "There's No Such Thing as Bad Weather" written by a Scandinavian mother.  I own it.  But seriously, who has time to read parenting books when they're parenting, I ask?
I have enrolled Langdon one day a week to an outdoor education program called Fresh Air Learning.  Here he is on his first day on the shores of Cate's Beach.
And we try as much as possible to attend "outdoor school" at Strong Start on Wednesdays.  Parent attendance required.  Here are the kids with their good buddy Liam engrossed listening to story time while having snack (that are provided!).
K, if it will make you cringe seeing rain all over your baby's face, then don't move to Vancouver.  Because it's gonna happen.
Save all of your old, crappy towels + stash some in your car.
There was a day that I headed down to Point Roberts, Washington with the kids.  It was an awful morning + the kids were being "youknowwhats".  And thus, I forgot to grab key pieces of warm gear.  I was in despair.  We stopped by a thrift store + all I found was a beautiful handknit girls' sweater.  I plopped the oversized sweater onto Clementine + Langdon layered up in some of my clothes.
Regard the look of unhappiness on Langdon's face.  See THAT is what happens when you are dressed unsuitably for the weather.  If we had the right gear we would have spent hours out in the blustery cold.  But, Clementine was happy as a warm little clam.  My brother in law who is the director of advanced R + D at Arcteryx (a high end Canadian outdoor clothing and sporting goods company) said, "Wool is the original GoreTex.".  NOTED!!!
Lynn Canyon is a five minute drive or a 1/2 hour walk from our house.  GORGEOUS.
Attending forest school has given the kids confidence in nature + exploration.
Oh this delightful little forest gnome!
We've had lots of snow this winter as well.  I shove the kids outside + throw beach toys at their feet.
This picture is hilarious because it looks like Langdon is throwing a snowball at Clem's back.
Even if it's raining or snowing I try to get the kids outside for an hour even if we are staying close to home.  GET TO WORK.
There's been snowball fights in the backyard…
And then there's this girl who's got her priorities straight!  GIRL BOSS!
A girl's gotta eat!
I hope this post has helped anyone who is feeling down about Vancouver.  You just have to rid yourself of what you previously knew.  Because Vancouver is a different beast.  And so you have to take what it can offer you.  Nature.  Forests.  Green.  You just have to get outside in the elements.  Once you do, you'll have a new appreciation of Vancouver.  And you don't have to be a hiker/snowboarder/mountain biker.  I mean, I see bald eagles, pods of dolphins + seals quite often.  It's pretty majestic.
Well, after all this "give Vancouver a chance" song + dance, tomorrow morning the kids + I are getting on a plane to sunny, warm California!  Haha!  I can't wait.   We had a couple days of blue skies but recently it's been non stop rain.  I can't wait to feel the sun on my skin!!!  Thanks for reading + hang in there, summer is just around the corner!