Abbotsford Tulip Festival 2016
Spring has sprung it's technicolor splendor in the Pacific Northwest!!!  Go see tulips!!!  NOW!!!!
I remember one year I made fun of Canadians.  This particular instance was because in early spring before all the flora had started blooming, I saw that someone had stuck a bunch of garishly colorful fake flowers in their front yard.  Now I understand why.  After winter is over in the dreary, grey Pacific Northwest, one starts going MAD FOR COLOR!!!!!!!  MAAAAAAAD!!!!!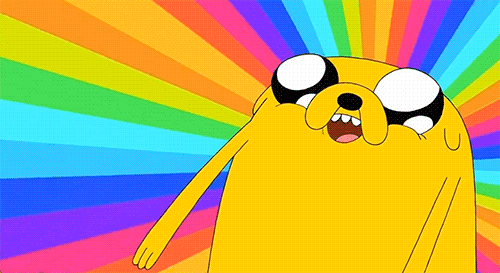 The magnolia + cherry blossoms have started to fall, so what do I need to obsess over next???  TULIIIIIIIPS!!!!  MUST!  GO!  SEE!  TULIPS!!!!!!!!  I had heard that there's a plethora of tulip viewing to be had in Skagit Valley, Washington.  But when I realized that it would be more than a 2 hour drive from Vancouver I was like, "Um, no.".
Behold!  Abbotsford!!!!  Abbotsford + I are old friends.  A little more than an hour drive south east of Vancouver near the US border.  Vancouverites often think I'm crazy for making the drive down there for the day.  But they hate driving, so don't listen to them.  I frequent Abbotsford to go thrift store shopping + one of it's main attractions (for a hoarder like myself) is a place filled with acres + acres of "stuff"- read about my visit to Granny + Grumpa's Antiques!!!!  Oh, you say there's tulips in Abbotsford???  Sign me up!
A side note, not a "festival" per se with face painting + balloons + tulip games (if those exist).  Anyhoo, it was a hella sunny + perfectly gorgeous day for tulip viewing.  Langdon was amped to be out in the fresh, country air!
It's a $5 admission fee + once you walk out of the parking lot, it leads you to a sawdust path lined with different variants of tulips.
Ever since Lang was wee, Jeff + I always took pictures of him at festival cutouts.  Now he's infatuated with them.
We literally could not get him away from this cutout.  He just kept popping up like a jack in the box.
The first few times it was funny…then it got downright exasperating.  We had to drag him away kicking + screaming!  MOMMY WANTS TO SEE SOME TULIPS DAMMIT!!!!
Gorgeous!
I thought Langdon would be more into the intricacies of the tulips but he's gotten to the age where he just wanted to run around in them, which by the way is not allowed.  Woops.
There's signs everywhere that state to, 'STAY ON THE PATH'.  Double woops.
Ah well, I got a ton of stunning photos!!!  But trying to keep a toddler out of the rows of tulips is a workout!!!!  I was sweating, dragging Langdon around as he squealed like a pig – we were hot messes covered in sawdust!!!
Here's Langdon + my buddy My Van taking a break, having a conversation about the upcoming presidential election.
Are these tulips stunning, or what?!  Don't they resemble peonies!?  This specific species is called Margarita.  Que bonita.  I am besotted.  Most definitely going to plant these for next spring!!!
Best cutout photo of the day:
YAAAAAASSSSSSSSS.
Such a satisfying way to spend the morning!  Get there when they open at 9am, because by the time we were leaving it was starting to get too packed.  To be honest, at first my friend + I were a little bit snobby about it + I haughtily sniffed, "Oh, I thought it would be a much larger field of tulips.".  Well, once you spend over an hour with tulips, you're done.  I'm really glad we didn't make the drive to Washington, because the Abbotsford Tulip Festival was smashingly dazzling!!!  Go now while they're at their peak!  Going on till May 1st!